Why your business needs a Mobile App
If you're in business today, you already know that it's a constant battle to stay ahead of your competition. Sit still too long and you may never catch-up.
If your customers are consumers, you have an additional challenge, in that everyday they are exposed to beautiful websites and slick mobile applications that are low in friction and high in functionality. Consumers today have 24-7 access to powerful mobile devices and high bandwidth internet connections, so you have the opportunity to engage with them in ways that were never possible before. Providing a positive mobile experience strengthens your brand and allows you to discover new opportunities that provide value for your customers.
If your business is product or service based, a quality mobile app can provide a simplified interface that makes a better showcase which is easier for potential customers to navigate, shop and purchase. After the sale, use the mobile app to step up your customer service game and take advantage of additional opportunities to interact with your audience. Use real-time push notifications to let your customers know that their order has been shipped or that services are ready.
With analytics, your app is able to collect detailed information about your customers that can lead to a faster ROI and better decision making for your business. Leverage the information collected from your users to bring on new products and services, find new markets or improve your message in existing markets.
Customers are amazing and without them you wouldn't be in business at all, but don't forget about your internal processes. If your staff are duplicating work, buried in spreadsheets or just struggling with bad internal systems, it's affecting your bottom line. Providing them with highly usable mobile apps that solve real business problems can reduce bottlenecks, improve turn-around times, or simply provide up-to-date business critical information to allow for better decision making, both in the office and in the field.
In summary, here's our top reasons why your business needs a mobile app!
Improved customer engagement
Increased brand visibility
Real-time push notifications
Customer analytics
Product / service showcase
Find new customers
Boost Sales
Better data collection
Here at BinaryOps, we have the skills and experience to work with you to design and build a mobile app that serves the needs of your business and can integrate with existing internal systems. Call or send us an email, let's talk about how we can help you outshine your competition by developing your own mobile app today.
Mark Voorberg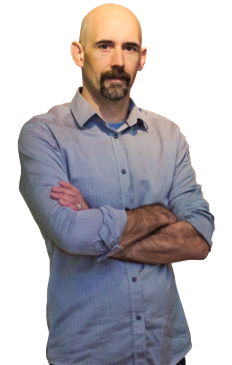 Co-Founder
Mark has been doing database design and building custom software for over twenty years. With a background in electronics, he quickly moved into software development and has been building database software solutions ever since, on many projects of all sizes.